HOW TO MAKE RESERVATIONS
To use our enclosed shelters, you must reserve a shelter by calling our main office at 472-4164. Reservations for shelters may be made one year to date in advance. The cost to reserve a shelter is $30.00 per time slot plus a separate $20.00 refundable key deposit. Our time slots are 10:00 AM-4:00 PM and 4:00 PM-10:00 PM. Reservations need to be paid at the time it is made. No refunds will be given. Groups or individuals who reserve shelters will need to pick up a key at our Vinton Recreation Center during our open hours.
All open pavilions are at no charge and are on a first-come-first-serve basis, but the Celebration Park pavilion and Mossman Gazebo may be rented for events. The Mossman Gazebo (includes the pavilion and park area) is $120.00 for 4 hours, $30.00 for each additional hour, plus a separate $20.00 deposit.
VETERAN'S MEMORIAL/PERRY HUMMEL SHELTER
Located in Riverside Park across from Virginia Gay Hospital. Seating for approximately 75-100 people. Access to sink and running water.
Located next to the Castle Playground on the west side of Riverside Park. Seating for approximately 70-80 people.
Located at Kiwanis Park. Seating for approximately 70-80 people.
Lane Shelter closed after June 1, 2019 in preparation of new Splash Pad.
Located at BL Anderson Park. Seating for approximately 20-25 people.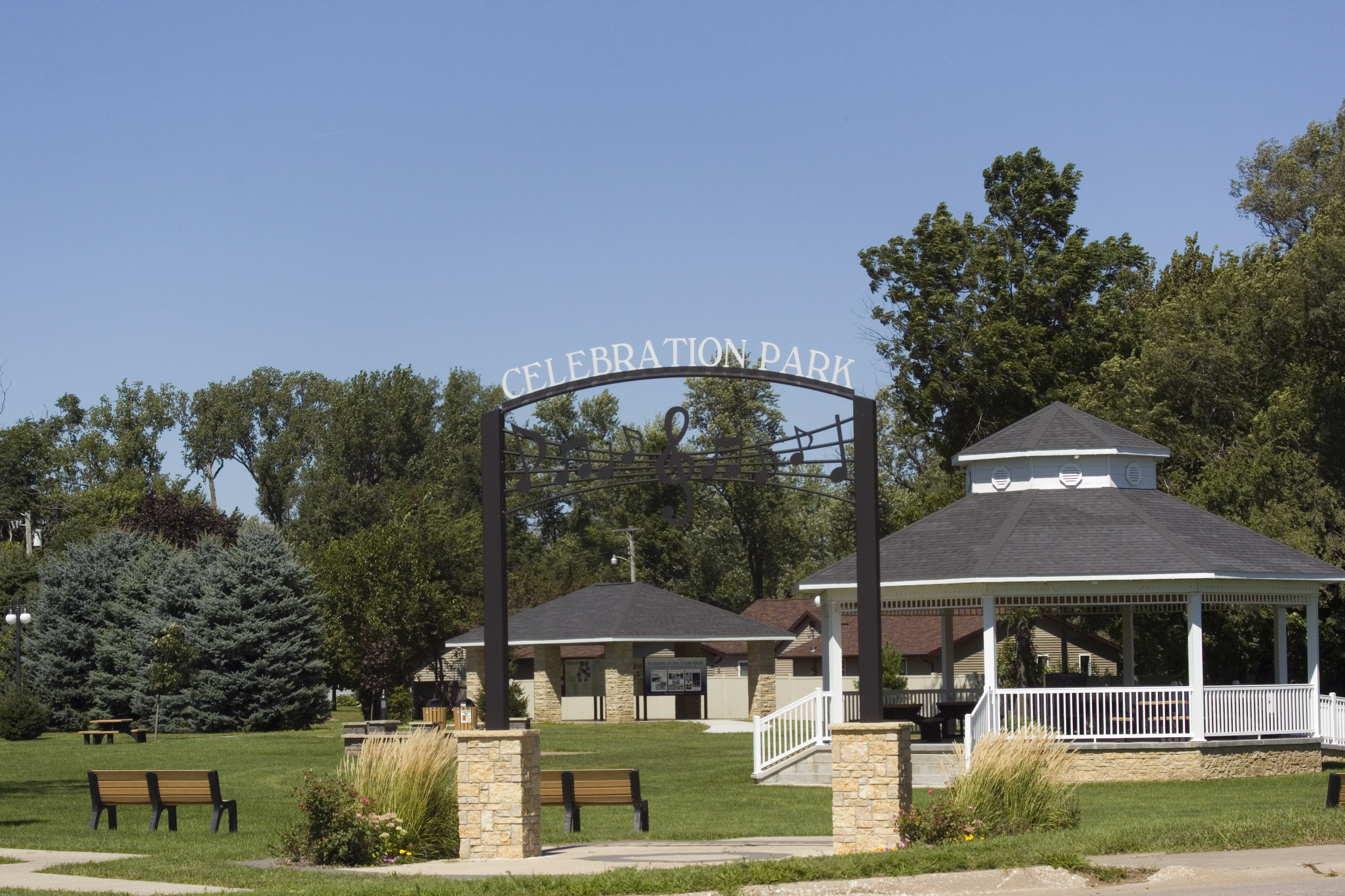 Located at Celebration Park. The open pavilion is included when renting the Gazebo.